Message from the Chairman of the TCPP Board of Trustees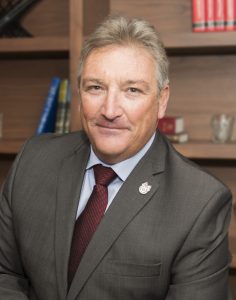 Although the past few weeks have brought a lot of uncertainty into our lives, the Trustees of the Teamsters Canadian Pension Plan would like to assure you that your accrued pensions continue to be secure and the Plan has measures in place that protect your accrued benefits.
At the last valuation filed with the regulators on December 31, 2017, the Plan had a funded ratio of 117%. The latest estimate would remain above 100%. This buffer above 100% is in place to help manage the Plan through times of market uncertainty, such as the one we are now going through.
In addition to this buffer, another measure the Plan has in place is how its investments are structured to focus on the funded stability of the Plan and help ensure that your accrued pensions are protected during times of market volatility. Over the years, the Plan has taken steps to ensure it holds a majority of its investments in long term bonds secured by federal and provincial governments, and financially strong Canadian corporations. The Plan also invests a portion of assets in real estate, infrastructure assets, and stock markets. The consistently stable returns of bonds, real estate, and infrastructure help protect pensions in this time of uncertainty.
Overall, the impact on the Plan from current market volatility has been minimal and the Plan is expected to remain financially strong through this market volatility.
Wishing you and your families the best of health.
Francois Laporte
Chairman, TCPP Board of Trustees
The TCPP is the pension plan that works.
Improve your retirement income and make every one of your hard-earned dollars count.
Get information about the Teamsters Canadian Pension Plan and other retirement related information