Message from the Teamsters Canada President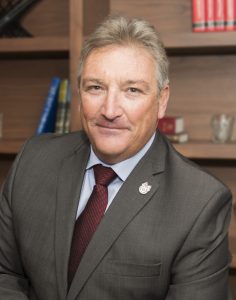 Teamsters has been serving its members for over a century to provide fair opportunities in the workplace, equality and security. As part of our commitment, it is of paramount importance that our members have access to a pension during their retirement years.
Formed with just 500 members in 1981, the Teamsters Canadian Pension Plan (TCPP) has grown by leaps and bounds to over 11,000 members (active and retired) today, made up of highly diverse groups spread across 8 divisions.
The continued low interest environment, the aging of the workforce, longer life expectancies, and numerous changes in pension regulations across Canada have put pressure on all Canadian pension plans. With the help of its professional advisors, I am proud to say that despite the various challenges faced by the plan, our members can retire with dignity and with an adequate pension.
The TCPP Board of Trustees is committed to ensuring the plan continues to remain sustainable in the long-term to deliver the promised benefits. This is what Unions do – to represent our members' best interests – every second of every day, now and into the future!
Francois Laporte
President, Teamsters Canada
Chairman, TCPP Board of Trustees